About Foreplay
• Paperback: 304 pages
• Publisher: William Morrow Paperbacks (November 5, 2013)
Pepper has been hopelessly in love with her best friend's brother, Hunter, for, like, ever. He's the key to everything she's always craved: security, stability, family. But she needs Hunter to notice her as more than just a friend. Even though she's kissed exactly one guy, she has the perfect plan to go from novice to rock star in the bedroom: take a few pointers from someone who knows what he's doing.
Her college roommates have the perfect teacher in mind. But bartender Reece is nothing like the player Pepper expects. Yes, he's beyond gorgeous, but he's also dangerous and deep—with a troubled past. Soon what started as a lesson in attraction is turning both their worlds upside down, and showing them just what can happen when you go past foreplay and get to what's real. . . .
Foreplay is the first New Adult novel by Sophie Jordan and Book One in her Ivy Chronicles series.



Review



Pepper has wanted Hunter, her best friend's brother, for a long time. When he suddenly becomes available, Pepper is determined to go for it. But she doesn't have any experience. Thanks to some advice from her roommates, she decides to gather some knowledge. That's when she meets Reece.

But Reece offers more than just an opportunity to develop her skills. Pepper becomes torn. Does she want what's she's always dreamed about? Or, is it time to consider a new future?

Initially, I was going to start by calling this a guilty pleasure. But there's nothing to feel guilty about. This isn't just some hot romance, although there is plenty of heat. Instead, this is a story with some real meat and characters who grow on you way before the pages start to sizzle. Both Pepper and Reece are struggling with disappointments in their past, and both start to find their own strength.

Foreplay lives up to its title with sexy scenes, but it goes beyond that. At its heart, it's a story about discovering the difference between what we think we want and what will bring us the most fulfillment. I highly recommend it.

Rating: 4.5 stars


About Sophie Jordan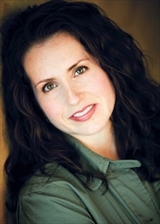 Sophie Jordan took her adolescent daydreaming one step further and penned her first historical romance in the back of her high school Spanish class. This passion led her to pursue a degree in English and History. A brief stint in law school taught her that case law was not nearly as interesting as literature – teaching English seemed the natural recourse. After several years teaching high school students to love Antigone, Sophie resigned with the birth of her first child and decided it was time to pursue the long-held dream of writing.
In less than three years, her first book, Once Upon a Wedding Night, a 2006 Romantic Times Reviewers' Choice Nominee for Best First Historical Romance, hit book shelves. Her second novel,Too Wicked to Tame released in March 2007 with a bang, landing on the USA Today Bestseller's List.
And as if she's not busy enough, Sophie writes contemporary paranormals for Pocket under the name
Sharie Kohler
. Sophie resides in the Houston area with her family and loves to hear from readers.
Find out more about Sophie at her
website
, connect with her on
Facebook
, and follow her on
Twitter
.
Thanks to
TLC Book Tours
for my review copy.
Note: I received a complimentary copy for review purposes. A positive review was not requested or guaranteed; the opinions expressed are my own.
Please visit other stops on Foreplay blog tour page.