About Be With Me
Paperback: 384 pages
Publisher: William Morrow Paperbacks (February 4, 2014)
From the author of the #1 New York Times bestseller Wait for You
Do Teresa and Jase have a real shot at getting together or will life get in the way?
Teresa Hamilton is having a rough year—she's in love with her big brother's best friend, but he hasn't spoken to her since they shared a truly amazing, mind-blowing, life-changing kiss. Then she got out of a terrible relationship. Now an injury is threatening to end her dance career for good. It's time for plan B: college. And maybe she'll have a chance to convince Jase that what they have together is real.
Jase Winstead has a huge secret that he's not telling anyone—especially not his best friend's incredibly beautiful sister. Even though he and Teresa shared the hottest kiss of his life, he knows that his responsibilities must take priority. He certainly doesn't have time for a relationship. But it doesn't help that all he can think about is kissing the one girl who could ruin everything for him.
As they're thrown together more and more, Jase and Teresa can't keep denying their feelings for each other. But a familiar danger looms and tragedy strikes. As the campus recovers, the star-crossed couple must decide what they're willing to risk to be together and what they're willing to lose if they're not. . . .
Amazon buy link
Review
Teresa Hamilton has always wanted to be a dancer, but a serious injury is threatening her dreams. She heads to college to consider an alternate future. Her brother and his girlfriend, Avery, will be close by to help with Teresa's transition. But Jase will be there, too--Cam's best friend and therefore a forbidden fruit for Teresa. They've shared one unforgettable kiss... will it lead to more?
Jase Winstead remembers the kiss, too. Unfortunately, his past has cast dark shadows on future love. He tries to convince himself to resist the temptation. Can he?
I enjoyed Wait for You, the prequel to this novel, but I have to admit I was so caught up in Avery and Cam's story that I didn't remember Teresa or Jase. I'm surprised, because both characters are memorable. Teresa is an old soul thanks some tough lessons, and Jase is much the same. Both are recovering from wounds of the heart, and I wanted them to end up together as much because of their obvious connection as the potential for them to heal.
Even when I was annoyed with Jase for his indecision, it was easy to understand considering all he'd been through with his first love. Still, I hated to see Teresa go through anymore heartbreak because of his pain. Beyond their romance and emotional conflicts, Teresa is greatly affected by her roommate's spiralling relationship--a bad situation that threatens not only the roommate, but also Teresa.
If it seems I'm being vague, it's with good reason. There are a lot of secrets and surprises in this book, and I don't want to give anything away.
I highly recommend Be With Me for readers who want the heat of a compelling romance along with a meaty plot with interesting twists and turns.
Rating: 4 stars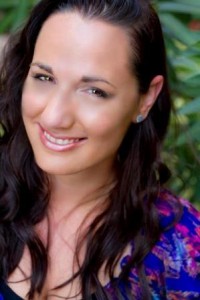 About J. Lynn
#1 New York Times and USA Today bestselling author J. Lynn lives in Martinsburg, West Virginia. When she's not hard at work writing, she spends her time reading, working out, watching really bad zombie movies, pretending to write, and hanging out with her husband and her Jack Russell terrier, Loki.
Find out more about Jennifer at her website and follow her on Facebook and Twitter.
Thanks to TLC for my review copy.

Note: I received a complimentary copy for review purposes. A positive review was not requested or guaranteed; the opinions expressed are my own.

Please visit other stops on the Be With Me blog tour page.