About The Time Traveler's Boyfriend
Print Length:
250 pages
Publisher: Dev Love Press (February 2, 2014)
Claudia's geeky boyfriend Adam has just invented a time machine.
No, really—he has. She doesn't believe it either until Adam provides her with definitive proof that he does, in fact, have a functioning time travel device sitting in the living room of his Manhattan brownstone.
But instead of getting ready to accept the Nobel Prize, Adam has very different plans for his groundbreaking invention. He wants Claudia to use the machine to travel back in time and stop the accident that landed him in a wheelchair over a decade ago, and prevent the trajectory of events that he believes ruined his life.
When Claudia reluctantly agrees to become the first human time traveler, she knows she's making a big gamble. If she succeeds, she could have the happy ending with commitment-phobic Adam that she's always dreamed of. But if she fails, it could mean the end of the universe as she knows it.
"Costa's wild imagination and keen writing style will keep readers on their toes as they breeze through this book which is quite an emotional roller-coaster ride and guaranteed to produce giggles and possibly a tear." -
Jaime A. Geraldi, The Romantic Times
Read the first chapter HERE.

Review
Claudia is in love with Adam, a man of science with commitment issues. One day, he asks her a special favor: go back in time, via his own invention, and change his destiny; a destiny that lands him in a wheelchair.
How can she deny him this one thing? Her adventure back is eye-opening. Everything she thought she understood about their life together is upended.
Time travel is a tricky subject. No matter how well explained it is, the potential paradox problems are too often glaring. So it takes a good story to make the reader forget all of that. Thus is the case here. I was caught up in Claudia and Adam's love story. What began as a light story quickly became more complex: some things are simply meant to happen, no matter how much we think changing them would improve our lives.
Claudia is an endearing character; she's hurting from unfulfilled expectations--she thought she'd be a wife and mother by now--and fighting to get back what she thinks she's lost. Adam, who at first seems distant, comes full circle through the revelations of time travel. Thanks to strong emotions, it develops into a sweet (just the right amount, not overly sweet) romance.
If you enjoy a romance with an interesting twist, I recommend The Time Traveler's Boyfriend.
Rating: 4 stars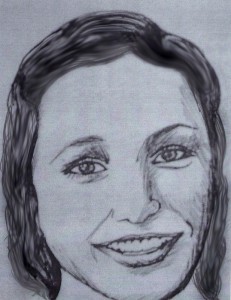 About Annabelle Costa
Annabelle Costa is a teacher who writes in her free time. She enjoys the wounded hero genre, involving male love interests with physical disabilities, who don't follow the typical Hollywood perception of sexy.
Buy The Time Traveler's Boyfriend on Amazon.