About A Beauty So Rare
Paperback:
480 pages
Publisher: Bethany House Publishers (March 25, 2014)
Plain, practical Eleanor Braddock knows she will never marry, but with a dying soldier's last whisper, she believes her life can still have meaning and determines to find his widow. Impoverished and struggling to care for her ailing father, Eleanor arrives at Belmont Mansion, home of her aunt, Adelicia Acklen, the richest woman in America–and possibly the most demanding, as well. Adelicia insists on finding her niece a husband, but a simple act of kindness leads Eleanor down a far different path–building a home for destitute widows and fatherless children from the Civil War. While Eleanor knows her own heart, she also knows her aunt will never approve of this endeavor.
Archduke Marcus Gottfried has come to Nashville from Austria in search of a life he determines, instead of one determined for him. Hiding his royal heritage, Marcus longs to combine his passion for nature with his expertise in architecture, but his plans to incorporate natural beauty into the design of the widows' and children's home run contrary to Eleanor's wishes. As work on the home draws them closer together, Marcus and Eleanor find common ground–and a love neither of them expects. But Marcus is not the man Adelicia has chosen for Eleanor, and even if he were, someone who knows his secrets is about to reveal them all.
Praise for A Lasting Impression (the first in the series):
"A Lasting Impression is a wonderful start to a new series. With writing that is rich and textured, Ms. Alexander paints a portrait of Belmont and Nashville after the Civil War that will pull you in and almost make you believe that you are living there yourself."–Robin Lee Hatcher, best-selling author of Belonging
"Alexander crafts a pleasing and well-written romance that is filled with adventure and intrigue. Subtly weaving in the main character's steadfast faith in God, the book is full of faith and full of life. Readers who enjoy romantic novels but also want to feel inspired will definitely enjoy this satisfying read."–Publishers Weekly on Within My Heart

Review
Eleanor Braddock wants to make her life mean something. In a time where society has strict ideas on what makes a woman's life meaningful, Eleanor pushes for more. She doesn't shy away from hard work and doesn't expect a man to swoop in and make things easier. In some of the most poignant scenes in the novel, Eleanor devotes herself to her mentally-failing father and recognizes others' needs above her own. The more devoted she became to her passion, the more devoted I became to her character.
Then, there's Marcus. He is determined to make something of himself without taking the easy path. When Marcus and Eleanor's journeys cross, sparks begin to fly; but neither of them rushes into anything. Their romance is a slow-build, but a sweet and believable one.
While I love strong characters, what made this story a real stand-out for me was simply how beautifully written it is. It's touching, yet powerful. Way beyond a simple romance or compelling story, I felt the author's passion for the characters she created and for the bigger meaning of what makes us whole.
A real triumph--a novel I highly recommend!
Rating: 4.5 stars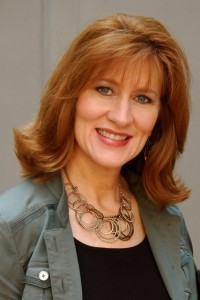 About Tamera Alexander
Tamera Alexander is a bestselling novelist whose works have been awarded or nominated for numerous honors, including the Christy Award, the RITA Award, and the Carol Award. After seventeen years in Colorado, Tamera and her husband have returned to their native South and live in Tennessee, where they enjoy spending time with their two grown children.
Author's Website | Author's Facebook Page
Note: I received a complimentary copy for review purposes. A positive review was not requested or guaranteed; the opinions expressed are my own.

Please visit other stops on the A Beauty So Rare blog tour page.