About Moving Day
Paperback: 284 pages
Publisher: Thomas & Mercer (June 1, 2014)
Forty years' accumulation of art, antiques, and family photographs are more than just objects for Stanley Peke—they are proof of a life fully lived. A life he could have easily lost long ago.
When a con man steals his houseful of possessions in a sophisticated moving-day scam, Peke wanders helplessly through his empty New England home, inevitably reminded of another helpless time: decades in Peke's past, a cold and threadbare Stanislaw Shmuel Pecoskowitz eked out a desperate existence in the war-torn Polish countryside, subsisting on scraps, dodging Nazi soldiers. Now, the seventy-two-year-old Peke—who survived, came to America, and succeeded—must summon his original grit and determination, to track down the thieves, retrieve his things, and restore the life he made for himself.
Peke and his wife, Rose, trace the path of the thieves' truck across America, to the wilds of Montana, and to an ultimate, chilling confrontation with not only the thieves, but with Peke's brutal, unresolved past.
Purchase Links
Amazon | Books-A-Million | Barnes & Noble
Review
Peke and his wife, Rose, plan to move to Santa Barbara and begin the last phase of their life together. Packed and ready, all their possessions--many of which are priceless--are supposed to be loaded onto a moving truck. When the movers show up a day early, Peke blames his 72-year-old brain.
Instead, a con man steals all their things. Peke can't let it go and sets a plan in motion to get his stuff back; but the journey he takes is as much about the past as it is the present.
First of all, this book (in my humble opinion) is mislabeled. It's more literary fiction than thriller. Readers who pick this book up expecting a pulse-pounding, edge-of-your-seat thriller will be disappointed. What a shame, because it's actually a well-written, character-driven story; one that's full of twists and turns and real depth.
Peke is an amazing character. He's been through so much, and yet he is still learning. Fighting for his stuff back, he also realizes he hasn't appreciated the things in life that really matter, like his children. When the worst happens, he doesn't just throw his hands in the air and quit. Plus, I love that he's resourceful and defies age stereotypes. His wife's strength was more subtle, and I wish it had been better developed.
Overall, I was enthralled with Peke and his journey, especially how his past collided with what was happening; it really showed where his strength came from. Just don't read it expecting a "thriller"... read it for the excellent story that it is.
Rating: 4 stars
About Jonathan Stone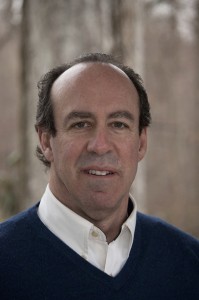 Jonathan Stone writes his books on the commuter train from his home in Connecticut to his advertising job in midtown Manhattan. Honing his writing skills by creating smart and classic campaigns for high-level brands such as Mercedes-Benz, Microsoft, and Mitsubishi has paid off, as Stone's first mystery-thriller series, the Julian Palmer books, won critical acclaim and was hailed as "stunning" and "risk-taking" in Publishers Weekly starred reviews. He earned glowing praise for his novel The Cold Truth from the New York Times, which called it "bone-chilling." He's the recipient of a Claymore Award for Best Unpublished Crime Novel and a graduate of Yale, where he was a Scholar of the House in fiction writing.
Note: I received a complimentary copy for review purposes. A positive review was not requested or guaranteed; the opinions expressed are my own.

Please visit other stops on the Moving Day blog tour page.