About Something Forever
Series: Something Great #3
Genre: Adult, Contemporary Romance
Release Date: August 25th, 2014
A heated moment.
Desperate decision.





Life altering choices.





Max and Jenna are forced to test their relationship. Will they be able to embrace the challenges life throws their way?





Secrets can ruin the foundation of a relationship. Will Matthew choose to withhold vital information from Becky that could consume her with doubt about their future?
When it comes to love, Something Great can turn into Something Wonderful, but can it be Something Forever?
*** Steamy Material Ahead ***
"Good morning," she hummed, kissing and nipping my bare chest. "Time to rise and shine." Her voice was thick and hoarse, and way too seductive.
I had to laugh at her words. My dick was already up. "Becca, if you start this, I'm going to finish it." My words barely left my lips. I wasn't even sure what I had said. My head was spinning from my dick being inside her mouth. Fuck! She was making me feel so good. I kept my mouth shut and enjoyed this moment as I watched her.
After yanking off my boxers, her wet tongue slowly glided over my shaft and down, making me quiver in pleasure. Every nerve in my body shot alive. After another lick and suck, she went in deeper and rocked faster. Holy fuck! Dropping my head to my pillow—because that was all I could do—I let her take me…stroke me…lick me…suck me...putting me over the edge. My Becca could do the most amazing things with her mouth.
Feeling the urge to climax, I wrung a fist full of her disarrayed hair and pulled her up to kiss those sultry lips of hers. I wanted to swallow her into me, to take every part of her, because as always, I couldn't get enough of her. Wanting to eat her up with my tongue, teeth, and lips, I kissed her roughly and intensely.
Becky broke away while her teeth pulled back my bottom lip, leaving me panting like a dog salivating over a piece of steak out of its reach. "What do you want, Matt?" she asked playfully, looking at me with a seductive smile that said "come get me."
Pre-Order: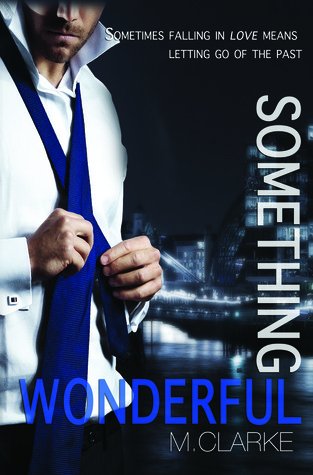 _________________________________________________________
Mary Ting resides in Southern California with her husband and two children. She enjoys oil painting and making jewelry. Writing her first novel, Crossroads Saga, happened by chance. It was a way to grieve the death of her beloved grandmother, and inspired by a dream she once had as a young girl. When she started reading new adult novels, she fell in love with the genre. It was the reason she had to write one-Something Great. Why the pen name, M Clarke? She tours with Magic Johnson Foundation to promote literacy and her children's chapter book-No Bullies Allowed.
Website
†
Facebook
†
GoodReads
†
Twitter
†
Instagram
†
Pinterest
_________________________________________________________
Giveaway
a Rafflecopter giveaway