About A Matter of Mercy
Paperback:
278 pages
Publisher: Blank Slate Press (August 1, 2014)
Caroline Marcum thought she'd escaped the great mistake of her life by leaving Wellfleet harbor, but is forced to face it when she returns, reluctantly, to care for her dying mother. Ridley Neal put his past-and his prison term-behind him to return home to take over his father's oyster and clam beds. Casual acquaintances long ago, when a nor'easter hits the coast, Rid and Caroline's lives intersect once again. When Rid and two other sea farmers are sued by the wealthy owners of vacation homes who want to shut them down, and Caroline accidentally meets the person she most wronged, they each must learn to trust-and love.
Inspired by a 1996 lawsuit, A Matter of Mercy is a riveting novel about treasuring the traditional way of life in the shallows of beautiful Cape Cod bay by discovering where forgiveness ends. And where it begins.
"A richly detailed, intimate look at the struggles of love and hard work and hard choices. With wisdom and compassion, Lynne Hugo explores how we sometimes find our homes in the places and people we've left behind. This book draws you in and won't let you go. A Matter of Mercy is the kind of novel one longs to read – beautifully written, full of crooked fates, terrible loss and hard-won second chances." ~ Laura Harrington, author of Alice Bliss, winner of Massachusetts Book Award for Fiction
"Lynne Hugo's novel A MATTER OF MERCY is full of intrigue and heart, as gritty as the inside of a clamshell and tender as a beach sunset. You won't soon forget this story of two Cape Cod residents struggling against the tides for mercy and reaching out for each other despite the dark currents of their own pasts." ~ Jenna Blum, New York Times and internationally bestselling author of THOSE WHO SAVE US, THE STORMCHASERS, and "The Lucky One" in GRAND CENTRAL.
"Through her exquisite use of language and deft storytelling, Lynne Hugo has rendered a universe so precise it sings of truth and so human it plucks at all the right strings. She is that rare fiction writer who truly understands the music of good writing, conflating the worlds of prose and poetry into something exalted, a symphony for both the heart and the ear." — Kim Triedman, author of The Other Room
.

Purchase Links
Review
Caroline Marcum returns home after a terrible mistake only to face losing her mom and another unexpected major life change. Ridley Neal has made his own share of mistakes, but he's working hard to change his life. One fateful day, their lives intersect.
Ridley's way of life is threatened by a lawsuit, and Caroline must face past demons and decide if she's ready for greater responsibility. What neither understands right away is how they can help each other change their destiny.
I felt connected to Caroline and her mother within a few pages, and I wanted Caroline to learn to love herself again. Ridley was harder to warm up to, but that was largely because he was hardened, and rightfully so. I wanted to see these two end up together, more to help heal each other than because of any measurable heat.
The lawsuit and backstories of the characters are interesting, but I felt they were wrapped up too quickly in the end. Since I felt invested in the characters, I wanted to see them come full circle and find more happiness.
What I felt most connected to was the idea of overcoming our mistakes and fighting for what we believe in and how well the author made us feel the characters' raw emotions. Life isn't always a bed of roses, but some things are sweeter for the struggle.
Rating: 4 stars
.
About the Author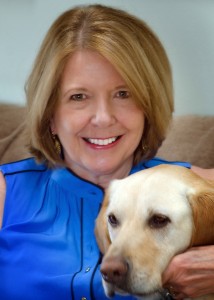 Lynne Hugo is a National Endowment for the Arts Fellowship recipient who has also received grants from the Ohio Arts Council and the Kentucky Foundation for Women. She has published five previous novels, one of which became a Lifetime Original Movie of the Month, two books of poetry, and a children's book. Her memoir, Where The Trail Grows Faint, won the Riverteeth Literary Nonfiction Book Prize. Born and educated in New England, she and her husband currently live in Ohio with a yellow Lab feared by squirrels in a three state area.
Find out more: www.LynneHugo.com
Note: I received a complimentary copy for review purposes. A positive review was not requested or guaranteed; the opinions expressed are my own.

Please visit other stops on A Matter of Mercy blog tour page.
.