About The Hexed
Series: Krewe of Hunters
Mass Market Paperback: 400 pages
Publisher: Harlequin MIRA (July 29, 2014)
A place of history, secrets…and witchcraft.
Devin Lyle has recently returned to the Salem area, but her timing couldn't be worse. Soon after she moved into the eighteenth-century cabin she inherited from her great-aunt Mina—her "crazy" great-aunt, who spoke to the dead—a woman was murdered nearby.
Craig Rockwell—known as Rocky—is a new member of the Krewe of Hunters, the FBI's team of paranormal investigators. He never got over finding a friend dead in the woods. Now another body's been found in those same woods, not far from the home of Devin Lyle. And Devin's been led to a third body—by…a ghost?
Her discovery draws them both deeper into the case and Salem's rich and disturbing history. Even as the danger mounts, Devin and Rocky begin to fall for each other, something the ghosts of Mina and past witches seem to approve of. But the two of them need every skill they possess to learn the truth—or Devin's might be the next body in the woods….
.

Purchase Links
Amazon | Books-A-Million | Barnes & Noble
Review
Devin Lyle writes about witches for children and gets a lot of her ideas from the history surrounding her in the Salem area. She's living in her great-aunt's house, a lady some thought spoke with the dead. One night, she's led into the woods and discovers a dead woman wearing a pentagram.
Rocky is coming home to investigate; he left town years before after a similar murder. Now part of a unique group of the FBI (the Krewe of Hunters), he's determined to figure out who did it. Thirteen years ago, he was led to the body much like Devin was and in a way most wouldn't believe.
Together, they head on a journey that takes them through several hundred years of research. Can they discover the killer before anyone else dies? And just how close to home will this hit?
I really enjoyed this book! It was a nice blend of paranormal, romance, intrigue, mystery, and thriller without going overboard on any of them. Devin is an interesting character who is tied to most of the town, as is Rocky. Their unique abilities draw them closer, but so do the circumstances. There's an undeniable chemistry between them, but it doesn't feel rushed.
Without giving too much away, I thought the paranormal aspect was believable and captivating (I loved the Aunt!). Also, the author does an excellent job of weaving in past history (of the Salem witch trials) without miring the reader down in details. Every few pages, I would change my mind on who did it; still, I never got it right. All along, there were so many twists and turns and intriguing reveals.
It's a fast and compelling read, and one I highly recommend. If you are looking for a story that pulls you in and won't let go, pick up a copy. I know I'm excited to read more in this series.
Rating: 5 stars
About the Author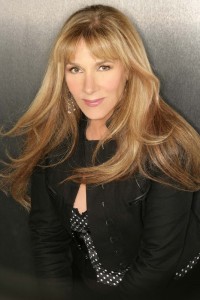 New York Times and USA TODAY bestselling author Heather Graham has written more than a hundred novels and has been published in more than 20 languages. An avid scuba diver, ballroom dancer and the mother of five, she enjoys her south Florida home, but loves to travel as well, from locations such as Cairo, Egypt, to her own backyard, the Florida Keys. Reading is still the pastime she still loves best, and she is a member of many writing groups. She's a winner of the Romance Writers of America's Lifetime Achievement Award, and the Thriller Writers' Silver Bullet. She is an active member of International Thriller Writers and Mystery Writers of America, and also the founder of The Slush Pile Players, an author band and theatrical group.
Heather annually hosts the Writers for New Orleans conference to benefit both the city, which is near and dear to her heart, and various other causes, and she hosts a ball each year at the RT Booklovers Convention to benefit pediatric AIDS foundations.
Connect with Heather
Note: I received a complimentary copy for review purposes. A positive review was not requested or guaranteed; the opinions expressed are my own.

Please visit other stops on The Hexed blog tour page.