About The Heroes' Welcome
Paperback: 272 pages
Publisher: Harper Perennial (March 10, 2015)
April 1919. Six months have passed since the armistice that ended the Great War. But new battles face those who have survived.
Only twenty-three, former soldier Riley Purefoy and his bride, Nadine Waveney, have their whole lives ahead of them. But Riley's injuries from the war have created awkward tensions between the couple, damage that threatens to shatter their marriage before it has truly begun.
Peter and Julia Locke are facing their own trauma. Peter has become a recluse, losing himself in drink to forget the horrors of the war. Desperate to reach her husband, Julia tries to soothe his bitterness, but their future together is uncertain.
Drawn together in the aftermath of the war, the two couples' lives become more tightly intertwined, haunted by loss, guilt, and dark memories, contending with uncertainty, anger, and pain. Is love strong enough to help them all move forward?
The Heroes' Welcome
is a powerful and intimate novel, chronicling the quiet turbulence of 1919—a year of perilous beginnings, disturbing realities, and glimmerings of hope.

As I sit to write this review, I am trying to process all my emotions; this story is so intense and powerful. Two couples, greatly affected by the war, struggle to find their way during peacetime. Riley and Peter are the wounded soldiers, and Nadine and Julia are the women trying to figure out how to love their men without further damage occurring.
War isn't pretty, but it gives men purpose. Without that purpose, returning soldiers--particularly those wounded, whether physically or mentally--languish in everyday life. Riley and Peter don't know what path to take after the war is won. Kudos to the author for bringing life to their pain, although I found it was almost too much to bear at times.
For every glimmer of hope, there is also the reality of sadness and despair. I'll be honest... I desperately wanted more happiness, although I knew it couldn't be. So much is awesome about this story: beautiful writing, intense emotions, memorable characters, historical relevance. But I couldn't get past my own desire for a bigger slice of hope.
Another note: My understanding is that this is the second book in a planned trilogy. At times, I felt like I was missing out on some very important back story. Story, I'm sure, was captured in book one.
So, I'm a bit torn about the rating. 5 stars for pulling me in and commandeering my emotions. But, I selfishly needed something to cling to in the end. My hope: I'll find that something in the next book.
About Louisa Young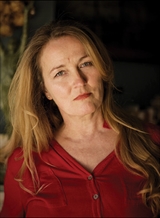 Louisa Young was born in London and read history at Trinity College, Cambridge. She lives in London with her daughter, with whom she co-wrote the best-selling Lionboy trilogy, and is the author of eleven previous books including the bestselling novel My Dear, I Wanted to Tell You, which was shortlisted for the Costa Novel Award and the Wellcome Book Prize, a Richard and Judy Book Club choice, and the first ever winner of the Galaxy Audiobook of the Year.
Learn more about Louisa at her
website
and connect with her on
Facebook
and
Twitter
.
Thanks to TLC for my review copy.

Note: I received a complimentary copy for review purposes. A positive review was not requested or guaranteed; the opinions expressed are my own.