Publisher:
Dey Street Books (April 7, 2015)
A charming novel about falling in love (or like) in the digital age—the never-before-seen full story.
Madeline and Elliot meet at a New York City restaurant opening. Flirtation—online—ensues. A romance, potentially eternal, possibly doomed, begins.
And, like most things in life today, their early exchanges are available to be scrutinized and interpreted by well-intentioned friends who are a mere click away.
Madeline and Elliot's relationship unfolds through a series of thrilling, confounding, and funny exchanges with each other, and, of course, with their best friends and dubious confidants (Emily and David). The result is a brand-new kind of modern romantic comedy, in format, in content, and even in creation—the authors exchanged e-mails in real time, blind to each other's side conversations. You will nod in appreciation and roll your eyes in recognition; you'll learn a thing or two about how the other half approaches a new relationship . . . and you will cheer for an unexpected ending that just might restore your faith in falling in love, twenty-first-century style.
Purchase Links
Review
Madeline and Elliot start up a relationship that unfolds through a series of emails and texts. To judge how it's going, they elicit the help of their friends, Emily and David. In a refreshing twist, the reader only sees the electronic communications and is not privy to any other interactions or prose.
I loved this book! It was like nothing I'd ever read before. Not only that, but it broke some of my rules for loving a book (and I can't explain which ones without having spoilers), yet I still enjoyed it. It was refreshing and very much what dating would be like today. In some ways, this made me very glad that I met my husband way before texts and emails.
Furthermore, I was amazed how well I started to relate to these characters through very limited information (said electronic exchanges). Until the ending--not what I expected, or what I though I wanted, yet it was perfect--I didn't realize how much I was enjoying the best friends, Emily and David.
I highly recommend Read Bottom Up. It's unique, captivating, interesting, engaging, and totally unexpected. Kudos to the authors! I can't help but hope there's a second book in the works and coming soon.
Rating: 5 stars
About Neel Shah and Skye Chatham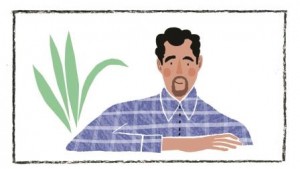 Neel Shah is a screenwriter in Los Angeles. He used to be a reporter at the New York Post and his work has appeared in Glamour, GQ, and New Yorkmagazine.
Skye Chatham is a writer living in New York. Her work has appeared in various publications, including GQ and Maxim.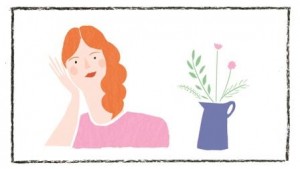 Thanks to TLC for my review copy.

Note: I received a complimentary copy for review purposes. A positive review was not requested or guaranteed; the opinions expressed are my own.