About The Christmas Bridge
Print Length: 183 pages
Publication Date: September 15, 2015
A First Love. A Second Chance.
A young widow travels to New York on business a few days before Christmas. She has reluctantly made a date with a lover she hasn't seen in 20 years, and she is nervous and apprehensive. Twenty years before, she made a difficult decision that has both troubled and haunted her ever since. She knows she's about to come face-to-face with her past and she's hoping for some redemption and resolution. She also wonders if she can somehow pick up where she left off 20 years ago and start again.
An exciting chance encounter changes everything. Now, not only will she face the past with hope to rekindle an old romance, but there is the possibility that this chance meeting will bring her love and happiness she never thought possible.
Once again, she will have to choose. She will have to make the right decision. She will have to believe that Christmas miracles can still happen.

A young widow faces the anniversary of her husband's death right around Christmastime. She's questioning her life decisions and decides to head back to New York and a former love, to see what might have been.
As she visits the place they first met, another chance encounter throws her life into a tailspin, leaving her more confused than ever. Should she listen to her heart this time and throw caution to the wind?
Olivia is practical and has listened to her brain over her heart for most of her life. Still young, just shy of 40, she doesn't want to simply embrace a lonely life as a widow. Yet, she seeks out a former love. Still the safe option. Fate throws her a curveball--a couple of times--which was my favorite part of this book.
Sure, it's sweet and a bit of a stretch when it comes to the quick romance, but there were still some unexpected twists and turns. Along the way, I bonded with Olivia's character, and I really wanted her to go for it. Plus, I'm a sucker for epilogues in romance novels. I want to know something about the future.
If you are looking for a light, sweet romance (with a character you'll want to root for) this holiday season, take a chance on The Christmas Bridge. You'll be sucked in right away and a sweet glow of satisfaction will stay with you long after.
About Elyse Douglas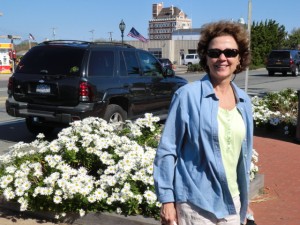 Elyse Douglas is the pen name for the married writing team Elyse Parmentier and Douglas Pennington. Elyse grew up near the sea, roaming the beaches, reading and writing stories and poetry, receiving a Master's Degree in English Literature from Columbia University. She has enjoyed careers as an English teacher, an actress and a speech-language pathologist. She and her husband, Douglas Pennington, have completed five novels: The Astrologer's Daughter, Christmas for Juliet, Wanting Rita, Christmas Ever After, The Christmas Town and The Christmas Diary.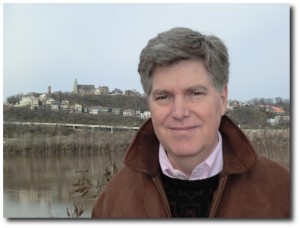 Douglas grew up in a family where music and astrology were second and third languages. He attended the Cincinnati College Conservatory of Music and played the piano professionally for many years. His two detective books include Death is Lookin' for Elvis and Death is a TapDancer. His great great grandfather lived to be 132 years old, and was the oldest man in the world when he died in 1928. Elyse Douglas live in New York City.
Connect with Elyse Douglas
Website | Facebook | Twitter
Thanks to TLC for my review copy.

Note: I received a complimentary copy for review purposes. A positive review was not requested or guaranteed; the opinions expressed are my own.