About The Rain Sparrow
Series: A Honey Ridge Novel
Paperback: 384 pages
Publisher: HQN Books (February 23, 2016)
New York Times
bestselling author Linda Goodnight welcomes you back home to Honey Ridge, Tennessee, with another beautiful story full of hope, haunting mystery and the power to win your heart
Renowned yet private, thriller writer Hayden Winters lives a life colored by lies. As he is deeply ashamed of his past, his hunger for an honest relationship and dreams of starting a family remain unsatisfied, and he can trust no one with his secrets. He's determined to outrun his personal demons, but the charming old Peach Orchard Inn and a woman whose presence is as gentle as a sparrow's song stops him in his tracks.
Carrie Riley is afraid of everything from flying to thunderstorms, and pretty much of life itself. But meeting the enigmatic writer staying at the inn emboldens her to learn everything about him. When they discover a vulnerable boy hiding at the inn, Hayden is compelled to help Carrie protect him. Soon they're led to a centuries-old mystery that haunts Hayden's sleep, and his only safe haven is Carrie. As the secrets of the past and present cause their lives to become entwined, all that's left to come to light is love—if the grim truth doesn't tear them apart first.
"Her beautiful storytelling, coupled with a well-crafted, poignant plot, will touch readers' hearts from the first page." –RT Book Reviews

Purchase Links
Review
Love can be such a complicated thing it's amazing we ever survive it. That's not meant to be a depressing thought; instead, it's meant to remind us to appreciate just how delicate and powerful an emotion it can be.
Hayden and Carrie have both seen the flip side of love, and it's left them jaded and cautious. One is left feeling worthless and unlovable while the other can't trust enough to reveal secrets. It's a recipe for loneliness; yet, they find each other.
Although there's romance, it's complicated and real. If you are looking for a light romance, you might want to keep looking. But if you appreciate an emotional connection between two adult characters with imperfect backgrounds, then give this story a chance.
In addition to Hayden and Carrie, there's another rich story in the background that comes full circle. Although I must admit, I was so engrossed with Hayden and Carrie as characters--and even more so, the story of the young Brody who helps bring them together--I often lost momentum with the second story.
I can't say it better than the author's own bio, where she states she "enjoys writing fiction that carries a message of hope and light in a sometimes dark world."
Darkness is inevitable, but it's hope and light that give us the strength to face it--to overcome it. The Rain Sparrow will grab your heart, giving it a good emotional squeeze followed by the warmth of hope.
Rating: 4 stars
About Linda Goodnight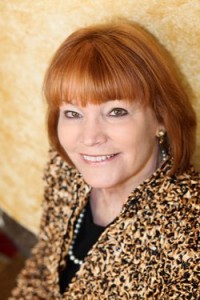 New York Times and USA Today Bestseller, Linda Goodnight is the winner of the RITA and other highly acclaimed awards for her emotional fiction. Active in orphan ministry, this former nurse and teacher enjoys writing fiction that carries a message of hope and light in a sometimes dark world. A country girl, she lives in Oklahoma.
Connect with Linda
Website | Facebook | Twitter

Note: I received a complimentary copy for review purposes. A positive review was not requested or guaranteed; the opinions expressed are my own.
Please visit other stops on The Rain Sparrow blog tour page.