About A Scandalous Proposal
Series: The Little Season (Book 2)
Mass Market Paperback: 384 pages Publisher: HQN Books (March 29, 2016)
The drama of London's Little Season continues in this vibrant new series by
USA TODAY
bestselling author Kasey Michaels featuring three courageous war heroes surrendering at last to love…
Who would have thought a man could tire of being fawned over and flirted with? Ever since Cooper Townsend returned from France as a hero with a new title, he has been relentlessly pursued by every marriageable miss in London. Perhaps that's why the unconventional Miss Daniella Foster is so appealing. She doesn't simper or flatter. She only wants him to help unmask her sister's blackmailer, and Coop has never been so intrigued…
Let every other woman in London fight over His Lordship's romantic attentions. Marriage is the last thing on Dany's mind…at least until she samples his illicit kisses. Now, as a mutual enemy races to ruin Coop's reputation and Dany's family name, an engagement of convenience will spark an unlikely passion that might save them both.
.

Purchase Links
Review
Normally, I summarize a book and then share my thoughts, but I think it can help to get the point in a review sometimes. So, here goes...
What I want in a book--and that's the beauty of what we love as readers, we all might want different things--is to escape into a world where the characters matter to me, there's some humor and fun, maybe even a little mystery, and a satisfying feeling left at the end. And let's be honest... there are many other factors that affect my feelings about a book that have nothing to do with the story: my mood, timing, health, etc.
Can I just say that this book hit a real sweet spot with me? I needed some romantic escape with some much-appreciated humor and wittiness. Add to that a spunky female lead who doesn't take no for an answer and a guy who not only appreciates that but is drawn to it, especially in a historical time period where these traits weren't acceptable, and the story fulfilled all my needs as a reader.
There's a fun little blackmail mystery going on, too. Nothing is too heavy or complex. But that's what I really needed right in the moment I was reading it. I'm happy to recommended it as a lovely gem of a book. I hope it hits the same sweet spot for you.
Rating: 4.5 stars
Giveaway
a Rafflecopter giveaway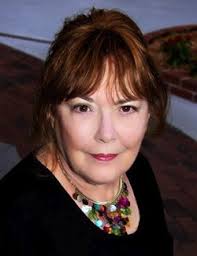 About Kasey Michaels
USA TODAY bestselling author Kasey Michaels is the author of more than one hundred books. She has earned four starred reviews from Publishers Weekly, and has won an RT Book Reviews Career Achievement Award and several other commendations for her contemporary and historical novels.
Kasey resides with her family in Pennsylvania.
Connect with Kasey Website | Facebook

Note: I received a complimentary copy for review purposes. A positive review was not requested or guaranteed; the opinions expressed are my own.
Please visit other stops on the A Scandalous Proposal blog tour page.