About Highlander Most Wanted
Mass Market Paperbacks: 368 pages
Publisher: Ballantine Books (March 19, 2013)
Maya Banks, the New York Times bestselling author of erotic romance, romantic suspense, and contemporary romance, has captivated readers with her steamy Scottish historical novels, perfect for fans of Julie Garwood. In Highlander Most Wanted, a reclusive woman content to live in the shadows shows a Highland warrior the true meaning of love.

Genevieve McInnis is locked behind the fortified walls of McHugh Keep, captive of a cruel laird who takes great pleasure in ruining her for any other man. Yet when Bowen Montgomery storms the gates on a mission of clan warfare, Genevieve finds that her spirit is bent but not broken. Still, her path toward freedom remains uncertain. Unable to bear the shame of returning to a family that believes her dead or to abandon others at the keep to an imposing new laird, Genevieve opts for the peaceful life of an abbess. But Bowen's rugged sensuality stirs something deep inside her that longs to be awakened by his patient, gentle caress—something warm, wicked, and tempting.
Bowen seizes his enemy's keep, unprepared for the brooding and reclusive woman who captures his heart. He's enchanted by her fierce determination, her unusual beauty, and her quiet, unfailing strength. But wooing her will take more than a seasoned seducer's skill. For loving Genevieve, he discovers, means giving her back the freedom that was stolen from her—even if it means losing her forever.
Review
Few things make me happier than a book that surprises me. As gorgeous as the cover is, it suggested a stereotypical caveman style love affair--the kind where the man sees what he wants and takes it, and the woman swoons and falls in love. Then, I started reading...
Genevieve McInnis has survived atrocities at the hands of a brutal man. All she wants is to be free of his cruelty, but some scars don't heal easily. Even with her tormentor gone, Genevieve struggles to figure out how to move forward. Should she return to her family as a shell of her former self, or let them continue thinking she's dead?
While she's considering her options, Bowen Montgomery takes over her residence. He seeks answers, and most questions lead him to Genevieve. He is intrigued by her strength and resiliency in the face of all she has endured. The more he uncovers her secrets, the more determined he is to never take choice away from her again--even if it means losing her.
Not to gush, but the character of Genevieve made this story. My heart broke for her pain, but I admired her ability to push forward and not become a hard shell. It would have been easy for her to never believe in love again, to just wither away. Instead, she clung to life.
I found myself wishing I knew more about Bowen's background, but I ended up liking him anyway. He never rushed to judgement, he trusted his gut, and he was patient. Their passion ultimately scorched the pages, but the underlying sweetness and believability is what sold me. It wasn't all about the heat.
As a quick aside, I was touched by the fierce loyalty of Genevieve's friend, Taliesan. I hope there's more story for her to come.
I highly recommend Highlander Most Wanted to readers looking for a believable and endearing romance. Not for the faint of heart, however. Genevieve's story is gut-wrenching. But she's a character I won't soon forget.
Rating: 4 stars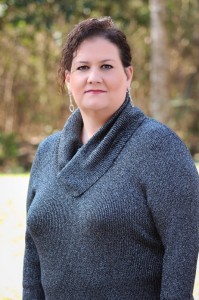 Photo by Ben Riley Johnson, Jr.
About Maya Banks
Maya Banks is the New York Times bestselling author of Highlander Most Wanted, Never Seduce a Scot, In Bed with a Highlander, Seduction of a Highland Lass, Never Love a Highlander, The Darkest Hour, No Place to Run, Hidden Away, Sweet Possession, Sweet Temptation, Colter's Woman, and Colter's Lady. She lives in Texas with her husband, three children, and an assortment of pets.
For more information on Maya and her work, please visit her website, mayabanks.com.
************************************************
************************************************
I'm thrilled to be giving away a copy of Highlander Most Wanted to one lucky reader (open to US/Canada mailing addresses only).

To enter to win, please leave your name and email address in the comments below. The contest will close at 5:00pm EST on Friday, April 5.



I will put each name in a hat and have my trusty assistant (my lovely 12-year-old daughter) pick one. The winner will be announced here.



Good luck!
Thanks to TLC for my review copy.
Note: I received a complimentary copy for review purposes. A positive review was not requested or guaranteed; the opinions expressed are my own.
Please visit other stops on the Highlander Most Wanted blog tour page.