About At the River's Edge
Series:
Chesapeake Diaries
Mass Market Paperback: 432 pages
Publisher: Ballantine Books (January 28, 2014)
After taking stock of her life, Sophie Enright has decided it's time for a break. Between a law career that's become criminally dull and a two-timing boyfriend she's done with once and for all, Sophie desperately needs some time to think and some space to breathe. The perfect place to do both is easygoing St. Dennis, Maryland, where Sophie can visit with her brother while she figures out her options. Once in St. Dennis, she discovers a shuttered restaurant and makes a bold move that is also a leap of faith. Sophie buys the fixer-upper in order to finally pursue her dream career.
But Sophie's labor of love becomes a bone of contention for her new neighbor Jason Bowers. The local landscaper has big plans for growing his business—until Sophie scoops up the property he's got his eye on. And no amount of buyout offers or badgering from him will get her to budge. It's hardly the start of a beautiful friendship. But when they're paired up to work on a community project, they agree to put their differences aside, and sparks begin to fly. Then Sophie's cheating ex suddenly shows up, looking for a second chance—and threatening to make Jason a third wheel just when his hotheaded feelings about Sophie were turning decidedly warmhearted. All Sophie wants is a new life and a true love. But what are the odds of having both?
Review
Sophie Enright gets an eyeful of her cheating boyfriend and decides to take some time to clear her head. To do so, she visits her brother and his fiance in St. Dennis, Maryland. Although it begins as a time to regroup, she quickly discovers a desire to make several changes in her life.
She may have gone into the family business years ago, entering a career in law just like her grandfather and brother, but it was never her first love. When the opportunity to pursue her real dream presents itself, she embraces it. But will others be as supportive? And will she have time to pursue the developing heat and feelings between her and Jason, a landscaper whose dream conflicts with hers?
I've read a few books in this series, and I love how Mariah Stewart weaves together generations of emotions, desires, and fears. What makes a great romance series for me... how each character continues to live his/her story through others' story. I'm always amazed how authors who write these type of series so intricately plan out how these lives intersect.
Characters make books for me. The more I care about and feel connected to a character, the more I love a book. It's really that simple (yet that unexplainable sometimes). Sophie spends much of the book fighting for her dream, working her butt off to attain it, and facing the obstacles in her way. She's not a whiner. But, most importantly, she and Jason don't have a cheesy, all-too-quick, love affair. It's gradual, and it only comes after a lot of character and story development. By the time things begin to heat up, the reader is invested.
Plus, the town is so well-described and steeped in history that it becomes a character--each member of the story an important part of what makes the town so captivating.
That being said, my only disappointment was the ending--that it came too quickly. I wanted more of their story and this book only scratches the surface. I hope both of these characters will be woven into further installments. A great series--I'm officially hooked.
Rating: 4.5 stars
Please check out my reviews of two more books in this series: The Long Way Home and Coming Home.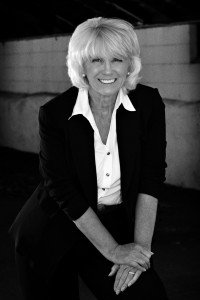 © Nicole Leigh
About Mariah Stewart
Mariah Stewart is the award-winning New York Times bestselling author of more than thirty novels of contemporary romance and romantic suspense. A native of Hightstown, New Jersey, she lives with her husband and their dogs amid the rolling hills and Amish farms of southern Chester County, Pennsylvania, where she gardens, reads, and enjoys country life.
.
Thanks to TLC for my review copy.

Note: I received a complimentary copy for review purposes. A positive review was not requested or guaranteed; the opinions expressed are my own.

Please visit other stops on the At the River's Edge blog tour page.