About The Dancing Master
Paperback: 432 pages
Publisher: Bethany House Publishers (January 7, 2014)
Finding himself the man of the family, London dancing master Alec Valcourt moves his mother and sister to remote Devonshire, hoping to start over. But he is stunned to learn the village matriarch has prohibited all dancing, for reasons buried deep in her past.
Alec finds an unlikely ally in the matriarch's daughter. Though he's initially wary of Julia Midwinter's reckless flirtation, he comes to realize her bold exterior disguises a vulnerable soul–and hidden sorrows of her own.
Julia is quickly attracted to the handsome dancing master–a man her mother would never approve of–but she cannot imagine why Mr. Valcourt would leave London, or why he evades questions about his past. With Alec's help, can Julia uncover old secrets and restore life to her somber village…and to her mother's tattered heart?
Learn more about The Dancing Master HERE.
Praise for Julie Klassen's The Tutor's Daughter
"Whether you're a fan of Jane Austen or Charlotte Bronte, or both, you will soon become a fan of Julie Klassen once you read this wonderful book."–GoodReads
"Well-developed characters, plot twists, and attention to period detail make this a sure bet for fans of Regency novels."–Library Journal
"Regency/Klassen fans will love the mystery, romance, and drama."–Publishers Weekly
Review
Alec Valcourt leaves London for a small town along with his mother and sister, and they are ready for a much-needed new start. As a dancing master and fencing teacher, Alec looked forward to beginning lessons in his new home. Little did he know that the town no longer allowed dancing thanks to its matriarch, Lady Midwinter.
At first, Alec tries to accept this and conform to a new career. But he's drawn back to dancing and finds unlikely support from Julia Midwinter, a fiesty girl wanting to find her own way--and she wants to dance. As Alec and Julia get closer, many secrets are revealed. Is there a chance for them?
Great characters abound in this book and the writing is superb. Readers who love period novels will appreciate the world Julie Klassen creates. Plus, there's plenty of plot twists and unexpected developments to keep readers engaged. Still, something fell flat for me. Julia was an intriguing character, full of spit fire and willing to fight for more freedom, but I never really connected with her and Alec as a couple.
I wish I knew the magic formula for character chemistry. Another reader might instantly fall in love with Alec and Julia together. That being said, I wanted to find out what happened next... sometimes more interested in the lesser characters than the main ones.
Rating: 3.5 stars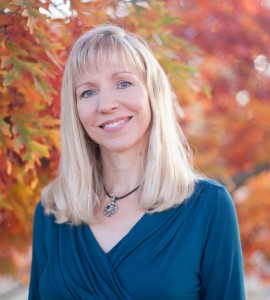 About Julie Klassen
Julie Klassen loves all things Jane–Jane Eyre and Jane Austen. A graduate of the University of Illinois, Julie worked in publishing for sixteen years and now writes full time. She has won the Christy Award: Historical Romance for The Silent Governess (2010) and The Girl in the Gatehouse (2011) which also won the 2010 Midwest Book Award for Genre Fiction. Julie and her husband have two sons and live in a suburb of St. Paul, Minnesota.
Connect with Julie: Website — Facebook
Thanks to TLC for my review copy.

Note: I received a complimentary copy for review purposes. A positive review was not requested or guaranteed; the opinions expressed are my own.

Please visit other stops on The Dancing Master blog tour page.